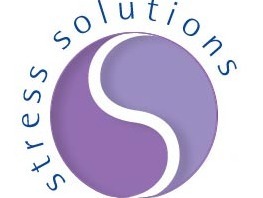 EMAIL US
matthewbrownell@me.com
WORKING DAYS
Monday to Saturday
Enhance Your Health & Wellbeing with

Leading
Muscle Alignment Techniques!
Seen On TV: Manchester's Health & Wellbeing Specialist of the Year 2019!
Matthew Brownell can help you manage & overcome stress, sport injuries, headaches,

back

, neck, knee, chronic pain
​​​​​​​and extremity issues with
the most advanced techniques.
Our Promise Of Excellent Muscle Alignment Care




Your spine controls your entire nervous system.
It can cause pain and issues throughout the body when out of alignment.
We cater for all types of ailments from physical to emotional stress in Manchester UK. We apply techniques that get to the cause of the problem which prevents any future stress.

We can help you overcome pain and numerous injuries to the back, neck and extremities.
Our mission is to help you restore a happy, healthy pain-free lifestyle.

At STRESS SOLUTIONS, we care deeply for our patients and their wellbeing.
We promise to do everything to help in your rehabilitation. You may check our amazing verified reviews from top sport athletes and persons just like you from all age groups.

Please talk with us or send us an email, where we will happily
discuss the stress and then find the solutions.
Schedule a FREE CONSULTATION at
​​​​​​​0161 839 5335
Long-Term Pain Relief
There's no reason to live with back pain, neck stiffness or migraines
Better Spinal Health
A healthy, flexible spine is the secret to great lifelong wellness
Caring, Dedicated Staff
Our expert and care members genuinely care about your health
OUR SERVICES
Learn more about the specialized services and products we offer for
all of our patients in Manchester, all over the UK and Europe.

Matthew Brownell often maintains a client's general health and wellbeing by using the muscle alignment technique working with ailments and conditions that many other practitioners struggle with.

"The muscle alignment technique works with what the body needs and not with what the practitioners thinks you need."

Muscle Alignment Technique is a new way to heal and repair by allowing the body to become more efficient in it's own repair. This treatment affects the structure or anatomical position of not only the muscles, ligaments, tendons and soft tissues but also the position of the bodies internal organs and structures.

Imagine that your muscles are like elastic bands.
When you exercise, sit or stand for long periods or damage muscle tissue from an impact injury, your muscle will become shorter and tight. This would be similar to an elastic band which has knots tied into it.
So you can imagine that when the muscle tissue is tight it will pull into other structures i.e. bones, ligaments and tendons' and therefore alter the natural position of the body.

Therefore, if you would like to improve your sporting performance, put an end to chronic pain, recover quickly from ailments that have been hard for other practices to treat, then you have found the proper technique for you.
Spine
​​​​​​​ Examination
I
After taking your medical history, we examine your spine to find the ideal treatment.
Muscle Alignment
Technique
Our specialist aligns the position of the bodies internal organs and structures for long term wellness.
Remedial Massage Therapy
The purpose of remedial massage is to treat damaged, knotted, tense, or immobile muscles. It is useful in treating muscle, tendon, bone and other health problems.
Injury
Recovery
Schedule a free consult before even considering surgery.
Bowen Technique
Therapy
This technique is a recognized hands-on complementary therapy, which many turn to for significant relief from troubling aches and pains and (often) to address long-standing issues, where clients tell us "they have tried everything else".
Craniosacral Therapy
We use gentle pressure on the head, neck, and back to relieve the stress and pain caused by compression. It can, as a result, help to treat a number of conditions. This removes "blockages" from the normal flow, which enhances the body's ability to heal.
Reflexology
Therapy
This is generally relaxing and help alleviate stress. Millions of people around the world use it to complement other treatments when addressing conditions like anxiety, asthma, cancer treatment, cardiovascular issues, diabetes, headaches, kidney function, PMS, and sinusitis.
Emotional Freedom Technique
(EFT) is an alternative treatment for physical pain and emotional distress. EFT works by tapping on acupressure meridians to release blockages. The process starts with a beginning statement of what the problem feeling is and includes a complete acceptance and acknowledgement of the problem.
Call Us Today For A Lifetime Of
Better Health!

Get Your First Consultation For Only 140£
Our initial consultation includes treatments and
​​​​​​​1 month supply of Egglixir.
New patients only.
Do You Wonder How You Can Feed Your Muscles For Endurance?
DISCOVER EGGLIXIR TODAY!
EXPERIENCE IT FOR FREE HERE
WATCH MATTHEW BROWNELL ON TV DOING MUSCLE ALIGNMENT TECHNIQUES AND EMOTIONAL FREEDOM TECHNIQUE.
DISCOVER HOW PHYSICAL SOLUTIONS CAN HEAL STRESS IN YOUR LIFE.
Emotional Freedom Technique (EFT) is a revolutionary treatment method! It offers healing from physical and emotional pain and disease. Without the use of needles, this form of acupuncture uses the fingertips to stimulate energy points on the body. This treatment sprang from the idea that, "The cause of all negative emotions is a disruption in the body's energy system."
HAVE YOU EVER HEARD
ABOUT PULSED
​​​​​​​ELECTROMAGNETIC
FIELD THERAPY (PEMF)?
ONE OF THE TOP ATHLETE SECRETS TO HEAL PAIN, JOINTS ISSUES AND TO RECHARGE THEIR ENERGY IS AVAILABLE TO THE PUBLIC
PEMF therapy treats your cells like batteries. It's common for them to slowly be drained of energy. By the end of a day, your body and mind may feel tired and depleted. That's where PEMF technology can help. Matthew Brownell uses it to generate energy in your cells without an invasive procedure. This amplifies your natural energy and encourages your body to function more effectively in Manchester.
ENHANCE YOUR HEALTH WITH MAGIC MAT
TAKE ADVANTAGE OF THE BENEFITS OF PULSE ELECTROMAGNETIC FIELD THERAPY AT HOME
Studies at the frequency set from the magic mattress have shown many positive benefits for patients with for example: sleep and appetite disturbance, wound healing and secondary pain symptoms, lower extremity trauma, back, neck and joints pain. Very low frequency, pulsed electromagnetic fields, photon light and negative ions are emitted from the Magic Mattress.
CONTACT US FOR A FREE TRIAL
Client Testimonials
See why we're the highest rated Muscle Alignment Specialist in
Manchester & Europe!
Matthew Brownell has now treated hundreds of professional athletes and weekend warriors that have struggled with ailments and conditions that many other therapies and medical interventions have failed to correct! That is pure and simply because
the muscle alignment technique works in a way that is unlike any other.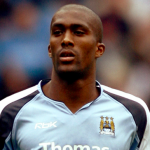 Sylvain Distin
Former Manchester City Player
I can only highly recommend Matthew's muscle alignment technique, it is a treatment I actually travel 100s of miles to have an alignment session with Matthew Brownell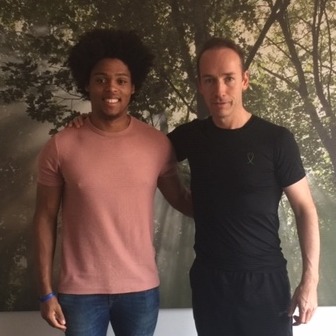 Leo Brown
Birmingham F.C
After only one session with Matthew Brownell he transformed my running style, I just felt overall freer lighter and better able to train and several niggles aches and pains immediatley went from me onto of this my fitness scoring improved showing measurable results.


Uwe Rösler
Football Coach & former Pro Player
If I had the muscle alignment technique when I was playing, I am sure I would have carried on my career for a longer period of time.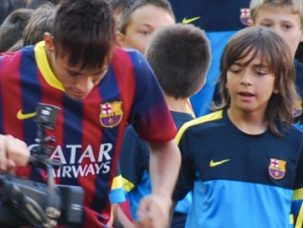 Zak Gilsenan
came to see Matthew after struggling for 2 years with his condition at 15 years old, after only one session Zak went from the second slowest in his class in fitness tests to second fastest, not only this, his manager noticed a dramatic difference in his style of play immediately after his muscle alignment technique session.

SPORT ALIGNEMENT & ENHANCEMENT
The muscle alignment technique works on levels that other physical therapy treatments do not!
PGA professional golfer Matthew Tottey had severe hip pain during and after game time. Hip miss alignment also caused other symptoms, such as digestive issues and lower energy levels at certain times of the day.
​​​He was referred to Matthew Brownell to have an alignment session. After one session Matthew Tottey had reduced aches and pains by at least 80% improvement. Moreover, he boosted his energy and improved statistics on speed through his golfing swing while increasing his range of movement.


Scott Carson had a condition that had kept him out from playing for several months before coming for treatment with Matthew Brownell. This is despite having several treatments a week at his premiership football club at the time. The injury was very complex and involved several muscle groups, ligament and tendon damage. Scott had one session with Matthew Brownell, and ten days later, he was playing for Wigan FC, and they won against Manchester City in the F.A. Cup.
​​​​​​​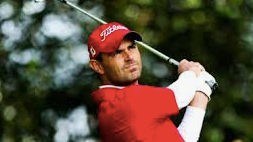 Guess Where Top European Athletes Go For Repair And Alignment!
A Difference You'll Feel Everyday
Countless studies have shown that proper spine alignment is the secret to great overall health. The spine affects everything from sinuses to the vital organs to blood circulation and our digestive system. There is no treatment in the world that is more safe or effective for overall wellness.

Our expert gladly take the time to learn about your specific problems & find the ideal treatments.
A Second Opinion You Can Trust
Many of our patients come to us on strong pain medication seeking a way to avoid dangerous surgeries. In most cases, we can relieve your pain and restore mobility to
​ pre-injury levels.

0161 839 5335

Every case is unique and starts with a full consultation.
Call us today to schedule an appointment.
Therapy Tailored to Your Ailments
In addition to muscle alignment techniques, Matthew Brownell has dozens of other options to help you achieve fast holistic relief. Massage therapy is a natural treatment for musculoskeletal pain. We also use emerging technologies like pulse electromagnetic field therapy to speed up recovery times.

Additionally, our expert will provide you nutritional and exercise advice to make the most out of your sessions
​with us.
Case Study- Migraines & Spinal Alignments
Did you know that most migraines actually start from a misalignment in the neck? It is actually the most common symptom and often overlooked. A simple correction in daily habits along with muscle alignment treatment can make your migraines a thing of the past.
End Chronic Pain With

Muscle Alignment Treatment
Nobody should settle for back pain and not feeling their best. Let us help you regain your best life!
10 reasons why you should contact us now:
​​​​​​​ 1 -
You have headaches, joint or muscle pain.
2 - Your jobs requires you to sit for long periods of time.
3 - The soles of your shoes wear out differently.
4 - You have limited range of motion.
5 - You have chronic back pain.
6 - You were involved in a recent accident.
7 - You sharp, shooting pain in your legs.
8 - You are an active person.
9 - You want to live a more health-conscious life.
10 - You tried everything and you are still in pain.
Take Care Of Yourself Today!
Who We Are
The Most Caring Muscle Alignment Specialist throughout Manchester UK and Europe.
The average patient visiting for the first time is looking for one thing-relief.
They've tried the ice packs and painkillers with little success.
The pain is often unbearable and it's affecting every part of their life.
At STRESS SOLUTIONS, our only goal is to help you find that relief. Every aspect of our facility is designed to guide you to a quick, painless recovery at a price that you can afford. Our team truly cares about your wellbeing. We care to help you get your life back on track, as quick and as painlessly as possible.​​​​​​​

Call us today at 0161 839 5335 to learn more about how we can help.
See Why We're Rated The Top Muscle Alignment Expert In Manchester UK & Europe.
Learn more about our
5-star experience!
Meet Matthew Brownell
Matthew spent 30 years treating thousands of people and he has developed a tested and successful approach to body alignment that will help you to feel better, starting today!

Matthew's late mother, Pauline Brownell, pioneered many health practices in the UK. She provided tuition for Matthew from a very early age creating a strong healing lineage for all his work.

Graduated from the internationally renowned Northern Institute of Massage, Matthew Brownell is qualified in several treatment modalities in: the bowen technique therapy, remedial massage therapy, reflexology, cranial sacral therapy, sports injury therapy, acupuncture and herbalism.

Matthew has amalgamated the best of these techniques to develop his very own practice and technique called the muscle alignment technique!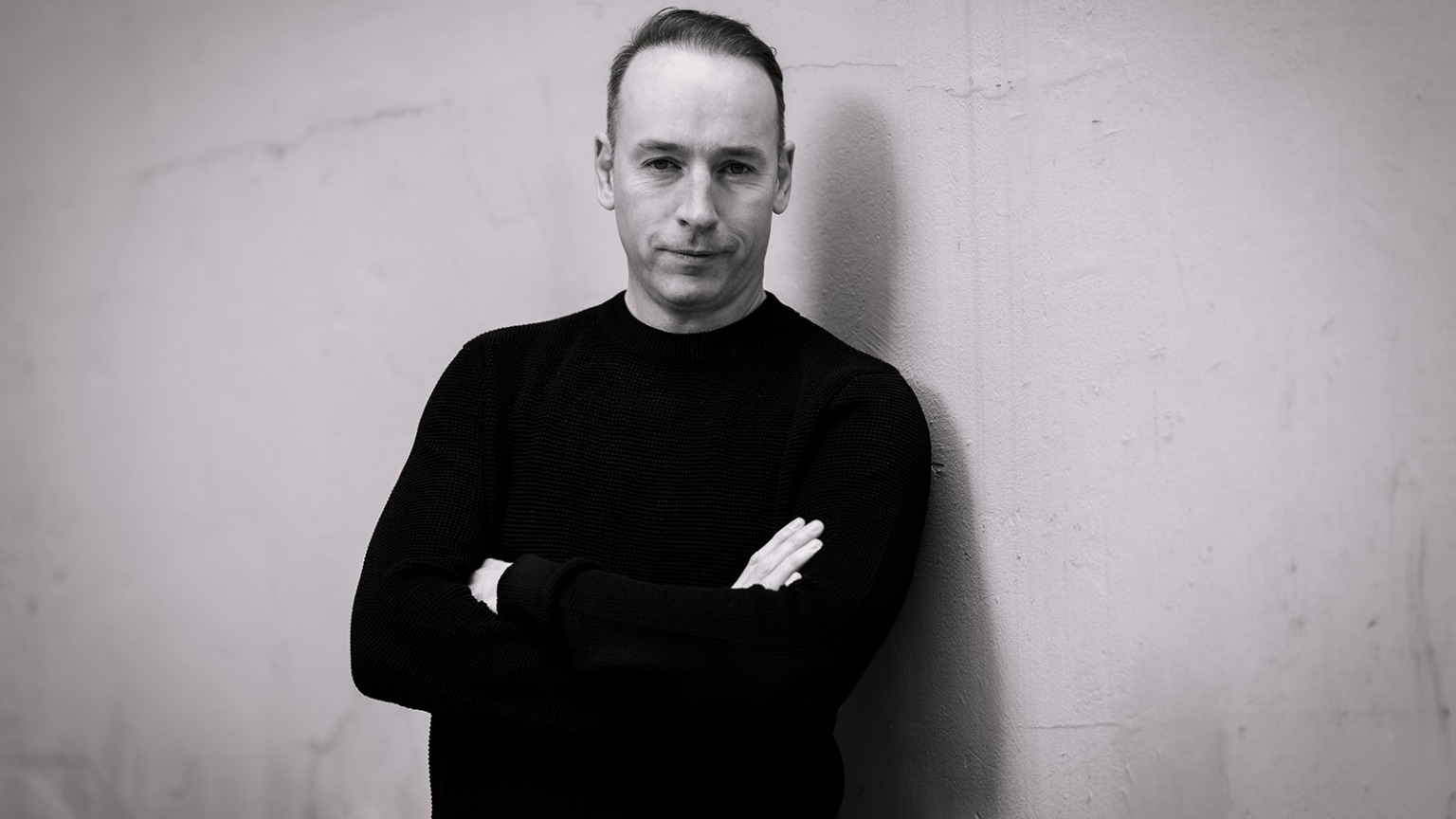 Did You Know That SEEING IS HEALING?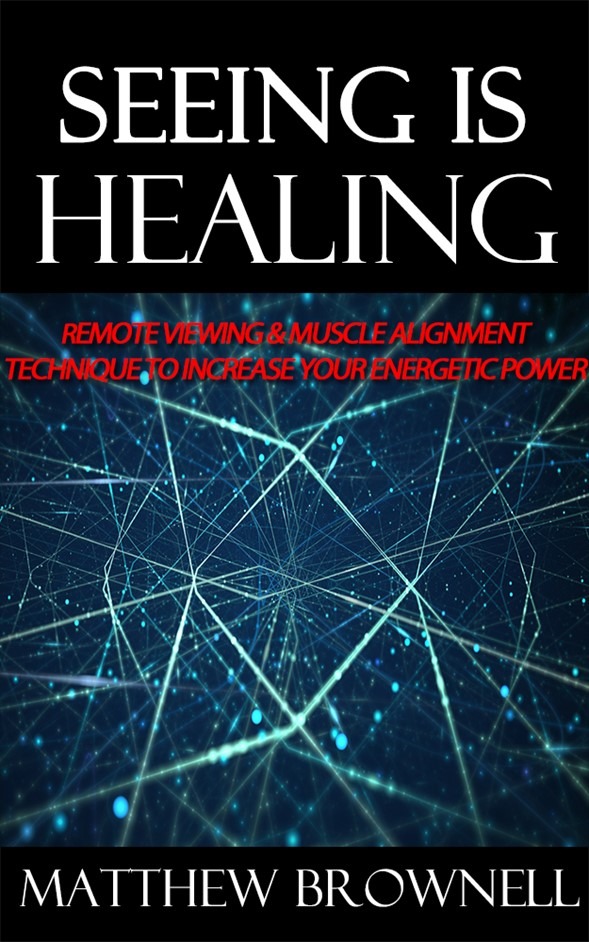 Discover a lifetime healing results from Matthew Brownell instinctively using his skills to assess and work to heal an individual's whole body system and energy.
Learn more about all the techniques that he used for the past 30 years and how he combines remote viewing and muscle alignment technique to increase your energetic power.
Get a life and health changing eBook for FREE TODAY!
DISCOVER OUR AMAZING TREATMENTS ON TV!
OUR PATIENTS SOMETIMES GET REMARKABLE RESULTS WITHIN MINUTES! WATCH THE VIDEO!
Anyone who has already had a treatment from Matthew may sense that they can feel a motion running through their body when he is in contact with them and assisting in limb movement or tissue unwinding. This is why many people feel more energized after the Muscle Alignment Technique.
Hear What Patients Like You Are Saying About Us:

Natural Green Betty
I've been seeing Matt for many years, he's saved my life on a few occasions, I attend a couple of times a year now for an Mot, or if I feel my body has moved out of alignment due to spending too long sitting in a car or at the computer etc. He is amazing! Such an intuitive healer, he has a calm gentle manner and I always leave feeling relaxed and all straightened out. I recommend Matt to everyone I know who has any physical ailments and I trust him implicitly.


We Are Proud Of Our Reputation Built Over The Past 30 Years!
TELL US MORE ABOUT YOUR PAIN!
WE WILL CONTACT YOU IN THE NEXT 24 HOURS
FOR YOUR FREE CONSULTATION.
Frequently Asked Questions
What conditions can muscle alignment treat?
Muscle alignment treatments can help eliminate most back, knee and neck pains, headaches, sport injuries and many other conditions from physical to emotional stress. Just give us a call or stop for details.
Is muscle alignment care safe for children?
Absolutely! Regular adjustments help promote proper growth and set up a lifetime of great health! Bring your child by today for a consultation.
Will my insurance cover muscle alignment services?
We accept all major insurance types, but we might have to get pre-approval from your carrier before your visit. Call us to learn more!
Address
Manchester
38 King St W
Royaume-Uni
M3 2WZ
Contact
P: 0161 839 5335
@:matthewbrownell@me.com
Hours
Monday 10:00AM-5PM
Tuesday 10:00AM-5PM
Wednesday 10:00AM-5PM
Thursday 7:30AM-4PM
Friday 3:00PM-6PM
Saturday 10:00AM-1PM
Sunday Closed