See why we're the highest rated Muscle Alignment Specialist in
Manchester & Europe!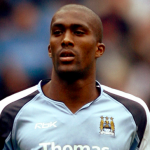 Sylvain Distin
Former Manchester City Player
"I can only highly recommend Matthew's muscle alignment technique, it is a treatment I actually travel 100s of miles to have an alignment session with Matthew Brownell"
Matthew Brownell has now treated hundreds of professional athletes and weekend warriors that have struggled with ailments and conditions that many other therapies and medical interventions have failed to correct! That is pure and simply because
the muscle alignment technique works in a way that is unlike any other.
"After only one session with Matthew Brownell he transformed my running style, I just felt overall freer lighter and better able to train and several niggles aches and pains immediately went from me onto of this my fitness scoring improved showing measurable results."
Football Coach & former Pro Player
"If I had the muscle alignment technique when I was playing, I am sure I would have carried on my career for a longer period of time."
"came to see Matthew after struggling for 2 years with his condition at 15 years old, after only one session Zak went from the second slowest in his class in fitness tests to second fastest, not only this, his manager noticed a dramatic difference in his style of play immediately after his muscle alignment technique session."
"I've been seeing Matt for many years, he's saved my life on a few occasions, I attend a couple of times a year now for an Mot, or if I feel my body has moved out of alignment due to spending too long sitting in a car or at the computer etc. He is amazing! Such an intuitive healer, he has a calm gentle manner and I always leave feeling relaxed and all straightened out. I recommend Matt to everyone I know who has any physical ailments and I trust him implicitly."
"Matthew got me back to full fitness in one session when no one else could, went on an amazing scoring run afterwards!"
"Was Transformed after one Session!"
See Why We're Rated The Top Muscle Alignment Expert In Manchester UK & Europe
We Are Proud Of Our Reputation Built Over The Past 30 Years!
Take Care Of Yourself Today!
Many of our patients come to us on strong pain medication seeking a way to avoid dangerous surgeries. In most cases, we can relieve your pain and restore mobility to
​ pre-injury levels.
Matthew is located every Monday and Wednesday at the Manchester office!
Every Tuesday, Thursday and Friday at the Sale office.